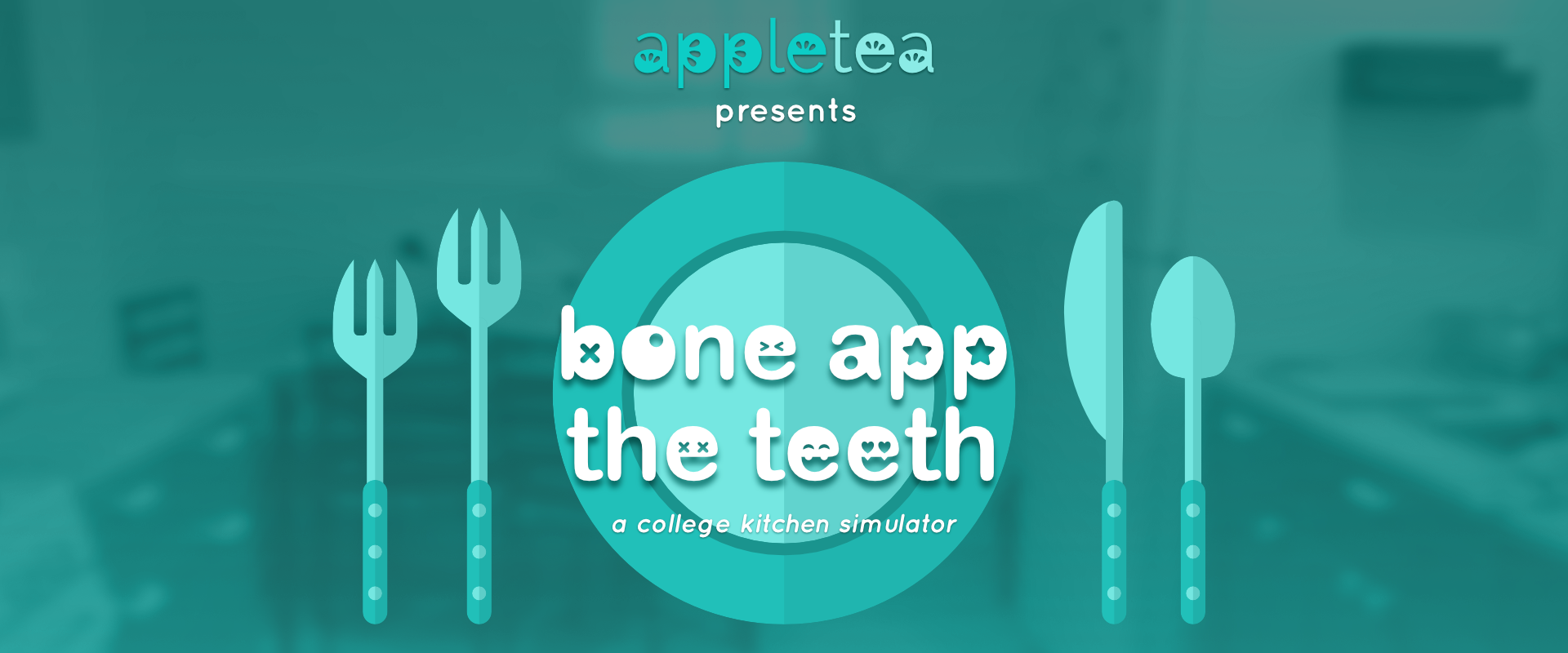 Bone App the Teeth
A downloadable game for Windows, macOS, and Linux
Bone App the Teeth is a college kitchen simulator made with Ren'Py. It is the first title by the two-person team Apple Tea. Production began in February 2017 and is expected to finish by early June 2017. Contact us here: appleteastudio@gmail.com
---
Thanks for stopping by! Version 2.2 has been upload (03/24/17). Feel free to comment if you run into any bugs or have any suggestions :)
Updates with 2.2 (03/24/17):

new unlockable CG gallery
new kitchen actions GUI
new "Yap" app
fixed bugs in "finish goal"
updated points system
updated delivery route
updated stove actions
---
Your goal is to navigate around the kitchen, gather ingredients, and try to cook something that resembles a decent meal.
We have a lot of things which can only be unlocked after multiple play-throughs, so be prepared to hunt around!
6,903 words
8+ unique endings
10 ending CGs
---
Credits:
Claire: writing/ideas, programming, game gui, bone app "font", logos
Tina: writing/ideas, backgrounds, sprites, food images, event images
Other Credits:
Install instructions
Unzip
Open the unzipped folder
Open the game by clicking on the Ren'Py icon
Have fun!
Comments
Log in with your itch.io account to leave a comment.
Hello Pinkerator! We are expecting to release the final version in June 2017. Our game will be featured at our university's showcase on June 3rd, so you can bet that we'll be fine-tuning as we get close to the date! Thanks for checking in on our demo, and please let us know if you have any more questions :)
Cool! May I contact your team by email somehow?