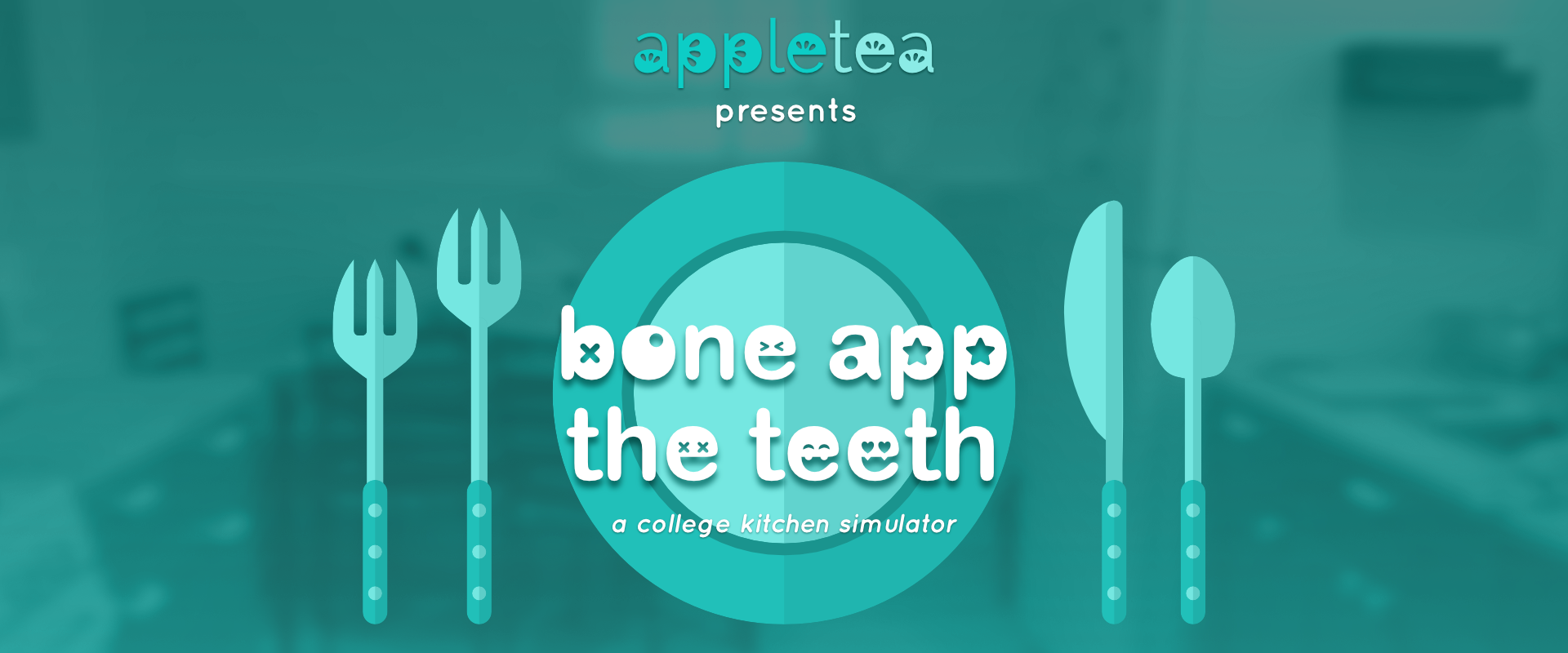 Bone App the Teeth
A downloadable game for Windows, macOS, and Linux
Bone App the Teeth is a college kitchen simulator made with Ren'Py. It is the first title by the two-person team Apple Tea. Production began in February 2017 and is expected to finish by SUMMER 2017. Contact us here: appleteastudio@gmail.com
---
ANNOUNCEMENT: 07/25/17
Yes, we're still working on it! We've gotten so many downloads, thanks everyone :) If you could give us feedback about the game, that would be awesome! Keeping our fingers crossed that the FINAL version will be out before school starts in September!
DEMO 3.0 RELEASED (06/16/17)!
tutorial
more new kitchen actions GUI
updated toolbar (help, inventory, recipe)
fixed bugs with results/finishing game
PROJECTED FOR FULL RELEASE:
more combinations
free play vs. story mode
extended routes
extra routes
checklist for recipes
Android/ioS ports (somewhat likely)
---
Your goal is to navigate around the kitchen, gather ingredients, and try to cook something that resembles a decent meal.
We have a lot of things which can only be unlocked after multiple play-throughs, so be prepared to hunt around!
7,640 words
200+ images
8+ unique endings
10 ending CGs
---
Credits:
Claire: writing/ideas, programming, game gui, bone app "font", logos
Tina: writing/ideas, backgrounds, sprites, food images, event images
Other Credits:
Download
Download
Bone App the Teeth DEMO 3.0
360 MB
Install instructions
Unzip
Open the unzipped folder
Open the game by clicking on the Ren'Py icon
Have fun!